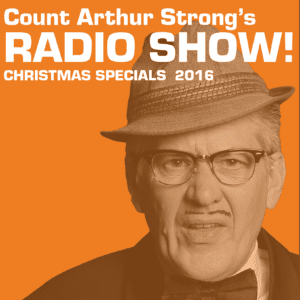 The perfect stocking filler… The Scam and Randolph The Red-Nosed Reindeer are available from the shop.
The Scam: As Christmas approaches and Arthur attempts to engineer his Christmas scotch from Secret Santa, he bumps into an old friend from his army days.
Randolph the Red-Nosed Reindeer: After causing confusion with his Christmas nuts selection, Arthur attempts to round up reindeer and build Mount Fuji for his own Japanese themed Christmas wonderland.
These are available now as a
CD
or
as a download
from the Count Arthur shop