TV Show new character details released
This entry was posted in
News
on
.
MICHAEL BAKER (PLAYED BY RORY KINNEAR)
Michael grew up hardly knowing his father, comedian and 'King Of Saturday Night' Max Baker, and now that he's dead , Michael's been asked to write a biography about him. Shy, bookish and quiet – his need to research his Dad's life leads him to spend time with Arthur – and exposes him to quite a different life.
BULENT (PLAYED BY CHRIS RYMAN)
Bulent is the irascible Turkish owner of Arthur's local cafe. A man with a fiery temper and who seems to dislike everyone. He runs the café with his younger sister Sinem, and this café is at the heart of the series and Arthur's main stage. Bulent puts up with Arthur but only just.
SINEM (PLAYED BY ZAHARA AHMADI)
Sinem runs the café along with her elder brother Bulent, but it's not really the life for her. Smart as a whip and with a devilish sense of humour she stands up to her brother and is the smiling face of the café. She puts up with Arthur's eccentricities with good grace and looks after elderly Katya and eccentric Eggy. And could she be developing a thing for Michael?…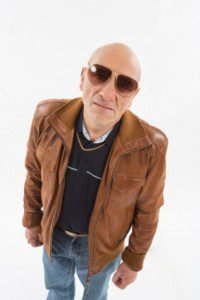 JOHN THE WATCH (PLAYED BY ANDY LINDEN)
John the Watch is an enigma. Part of the furniture of the café, he almost never removes his tinted shades. A close friend of Arthur's, little is known of him beyond these facts.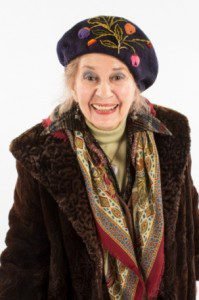 KATYA (PLAYED BY RUTH POSNER)
Katya is Arthur's greatest fan, Arthur's 'Polish Princess', who always sits at the same table in the café and eats only soup – she is also very much part of the café furniture.
EGGY (PLAYED BY DAVE PLIMMER)
Eggy is obsessed with eggs for reasons known only to himself. Distrustful of reality, he has found solace in various conspiracy theories. He is a quiet, gentle and somewhat melancholy presence in the cafe.