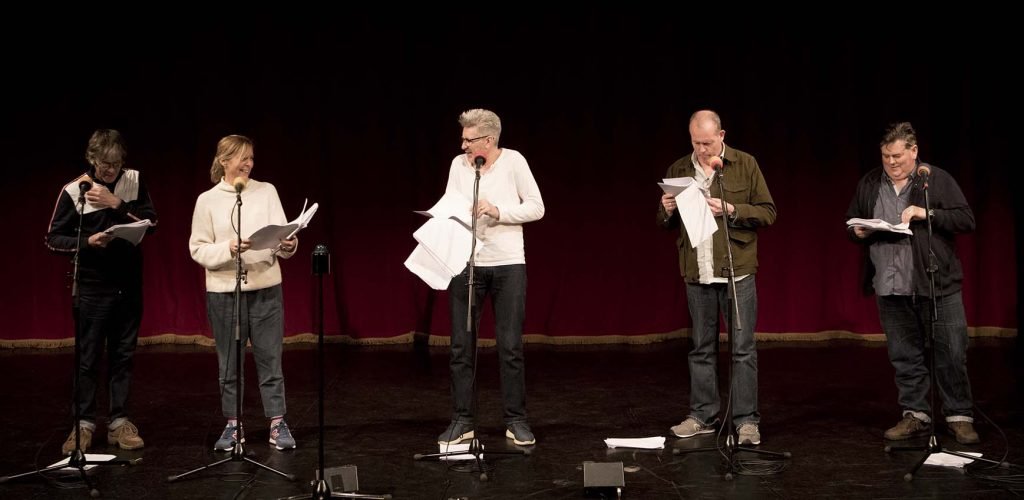 It is with deep sadness that we are sharing the news that radio show regular Dave Mounfield has died. He had been undergoing treatment for an illness and died in hospital on Saturday. Dave was an ever-present cast member in Count Arthur Strong's Radio Show, from the pilots in 2004 to the BBC Radio 4 Christmas Special in 2019 where, despite knowing he was ill, he was on great form as usual.
Dave was well known on the Brighton comedy scene when he joined the Count Arthur Strong's Radio repertory company in 2004. He appeared in the non-broadcast pilots recorded at Komedia Brighton and was one of two cast members, alongside Alastair Kerr, to appear in every episode of the Count Arthur Strong Radio Show. They performed most regularly in Count Arthur Strong's long running show with Terry Kilkelly and Mel Geidroyc. Dave played a multitude of characters but will be remembered most fondly as café owner Gerry and as Arthur's much loved and long-suffering side kick, Geoffrey. The sitcom picked up the Sony Award for Best Radio Comedy in 2009 and was voted The British Comedy Guide's Best Radio Sitcom in 2016, 2018 and 2019. The most recent airing of Count Arthur Strong's Radio Show was primetime BBC Radio 4, Christmas Day 2019.
Dave will be greatly missed by all the Count Arthur Strong Radio Show team and our thoughts are with his family.