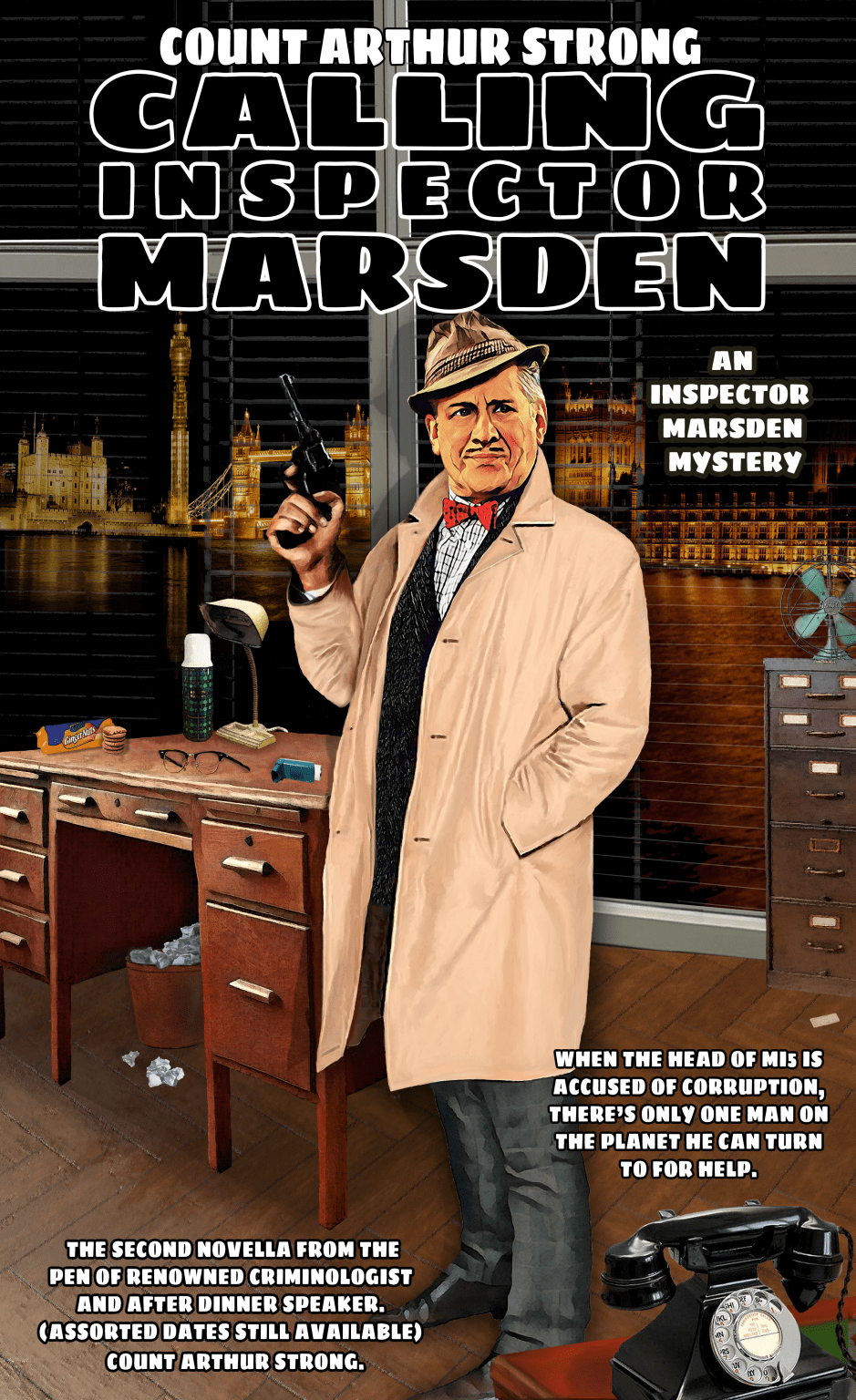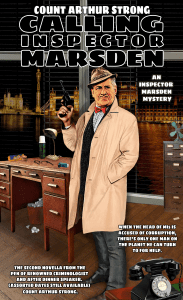 Just in time for Christmas… Count Arthur has published his latest book! Available now.
In a desperate race against the clock, Inspector Reginald Marsden of New Scotland Yard uses all his wiles to fight corruption within MI5 and solve what, yet again, could just be the case of his career again!
Count Arthur Strong is a renowned author and criminal. This is the second novella in his potentially hugely successful Inspector Marsden series. Known for his meticulous research, Count Arthur Strong is fast becoming an household name for things like this is. And he hopes you enjoy this thrilling adventure – and you paid full price for it.
It will also be available on Amazon in December.
An audio version will be recorded at some point for release in 2022.